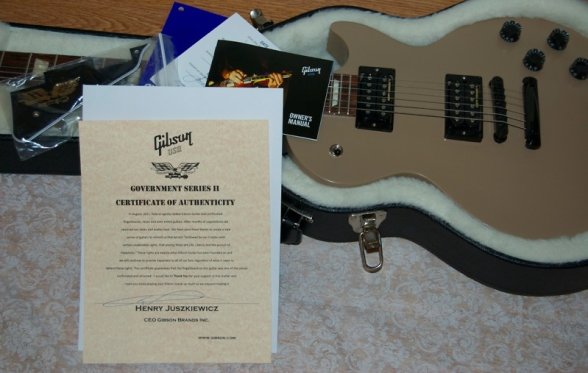 One day in August 2011, employees of the Gibson Guitar Factory in Nashville, TN were greeted by federal agents, who raided and briefly shut down the factory.
The reason? They accused the company of violating the Lacey Act by improperly classifying wood for guitar fingerboards that they imported from India.
As Gibson CEO Henry Juszkiewicz wrote in the Huffington Post:
"The raid has caused economic loss to Gibson, created a political firestorm, and has ignited a furious debate around a seminal environmental protection statute — the Lacey Act."

In fact, not long after the federal raid on Gibson's factory, Sen. Rand Paul (R-KY) introduced the Freedom from Over-Criminalization and Unjust Seizures Act of 2012 (FOCUS Act). ILR President Lisa A. Rickard applauded that legislation here.

As FreeEnterprise.com's Sean Hackbarth points out here. Gibson's most famous guitar is named after Les Paul, the Wisconsin native who invented the electric, solid-body guitar.

Now, in memory of the federal raid, Gibson is inviting Americans to "fight the powers that be" and is offering a new, "Government Series II Les Paul" guitar:
"Great Gibson electric guitars have long been a means of fighting the establishment, so when the powers that be confiscated stocks of tonewoods from the Gibson factory in Nashville—only to return them once there was a resolution and the investigation ended—it was an event worth celebrating. Introducing the Government Series II Les Paul, a striking new guitar from Gibson USA for 2014 that suitably marks this infamous time in Gibson's history."

You can find more details about the special edition guitar here.
---