ILR's mission is to champion a fair legal system that promotes growth and opportunity. ILR's research supports that mission by exploring the most challenging problems at the nexus of business and civil justice and offering solutions to those problems.
Featured Research: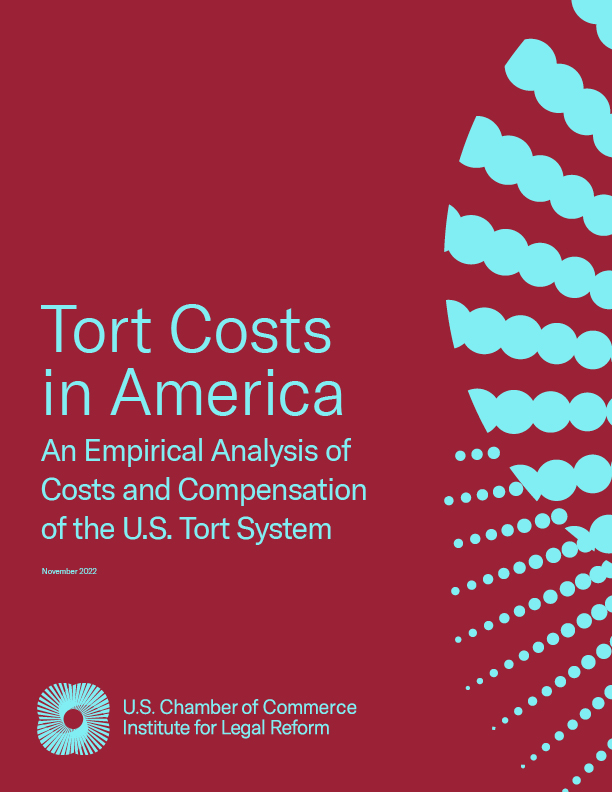 Authors: David McKnight and Paul Hinton, the Brattle Group
U.S. tort costs are steadily rising. According to ILR's latest research, costs and compensation in the U.S. tort system amounted to $443 billion in 2020, equivalent to 2.1 percent of U.S. GDP and $3,621 per American household. These are the highest tort cost levels since at least 2016, the earliest year for which we have data. Read more.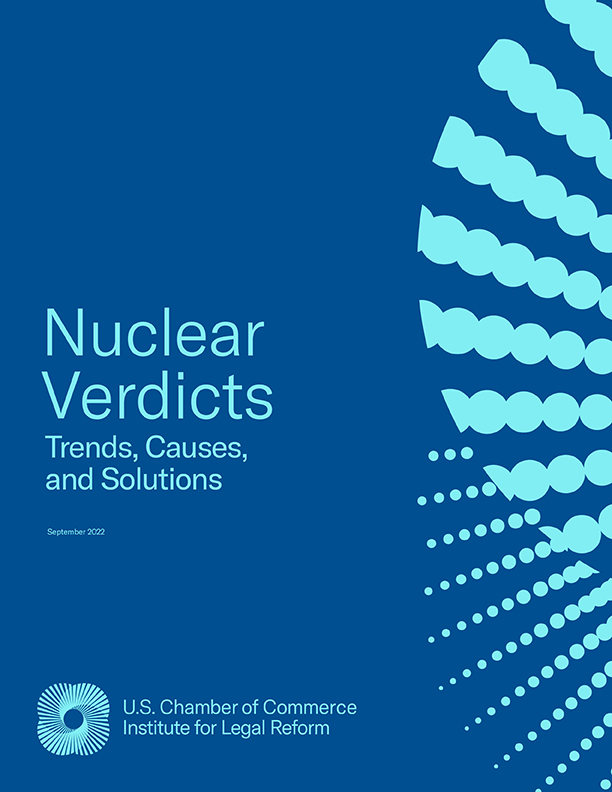 Authors: Cary Silverman and Christopher E. Appel, Shook, Hardy & Bacon L.L.P.
Nuclear verdicts are on the rise, with damaging consequences for businesses, consumers, and the rule of law. Nuclear Verdicts: Trends, Causes, and Solutions examines 1,376 nuclear verdicts (jury verdicts worth $10 million or more) in state and federal courts from 2010–2019. The report shows that these verdicts grew significantly in frequency and size in the 2010–2019 study period, with the median verdict rising from $19.3 million in 2010 to $24.6 million in 2019. That's a 27.5% increase, far outstripping inflation of 17.2% over the same period. Read more.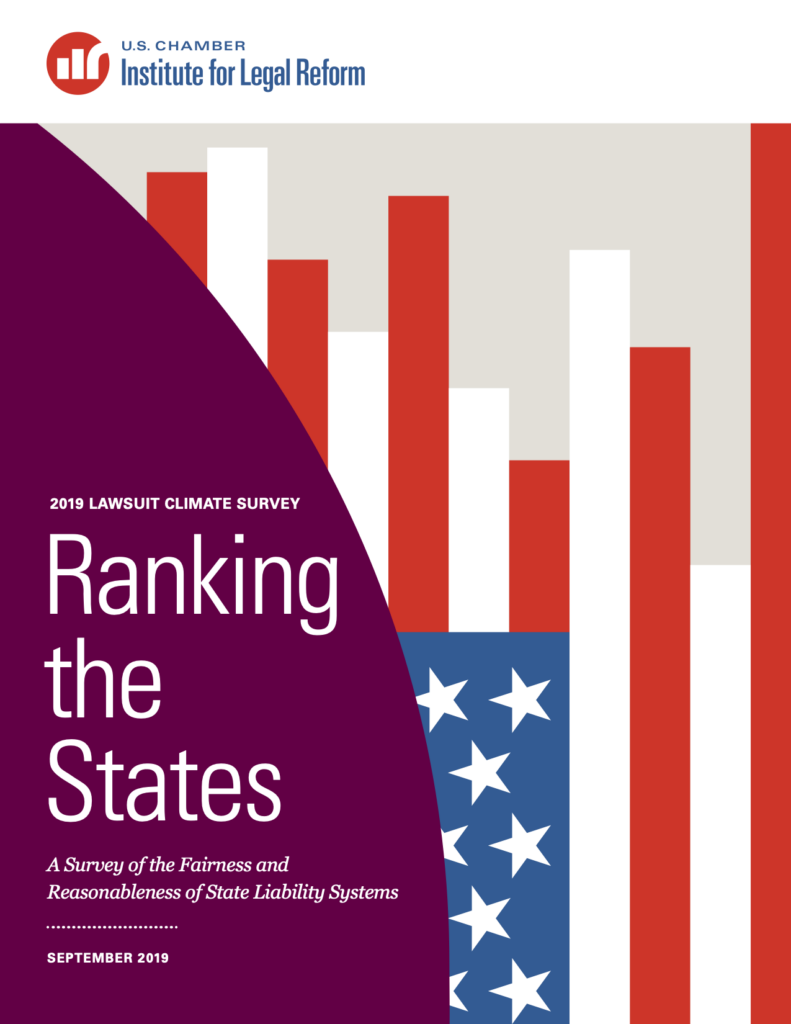 The 2019 Lawsuit Climate Survey: Ranking the States was conducted for the U.S. Chamber Institute for Legal Reform by The Harris Poll to explore how fair and reasonable the states' liability systems are perceived to be by U.S. businesses. These perceptions matter because they can be influential in business decisions about where to conduct, expand, or constrict business operations or sales. A record high number of respondents in this survey (89%) report that a state's litigation environment is likely to impact important business decisions at their companies, such as where to locate or to do business. This number has increased over time, up from 85% in 2017 and 75% in 2015. Read more.
Interested in more of our research? You can find all of ILR's reports here.
---