Podcasts are a unique and fun way to stay up to date on the news, hear exciting stories, and get smart on complex topics. But with over two million podcasts covering virtually every topic imaginable, how can you find the buried treasure of shows? Don't worry; the ILR team is here with recommendations for legal podcasts worth your time. The topics range from breaking news to management, ethics, and deeper dives into complex civil issues. Here are seven we have on rotation: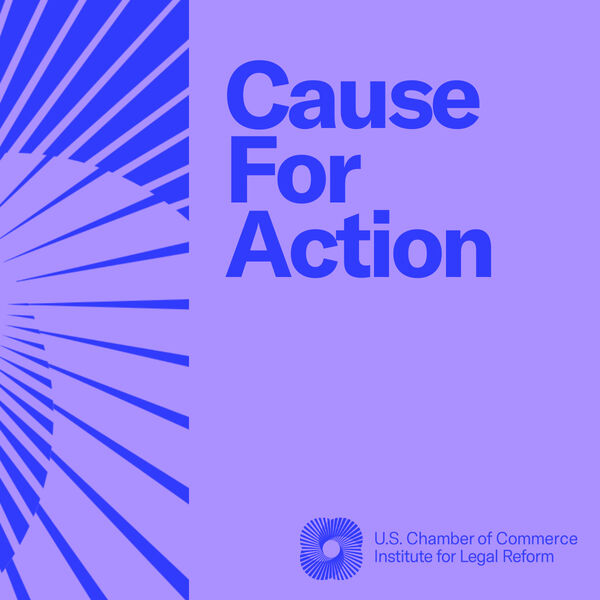 ILR's award-winning Cause For Action podcast features commentary and analysis on the top civil legal reform issues. The latest episode, "Torts of the Future: Drones," takes an in-depth look at the current federal and state regulatory regime for commercial drone use and examines how courts, legislators, and secondary actors contribute to shaping tort law as it applies to drones.
Bloomberg Law offers several legal podcasts on a variety of topics. Their weekly updates offer a chance to hear from legal scholars, prominent attorneys, and others as they analyze major legal issues and cases.
Pro Say is a weekly podcast from Law360, bringing you a quick recap of both the biggest stories and the hidden gems from the world of law.
Litigation Radio was launched by the American Bar Association in May 2021 and features conversations with top litigators, judges, and experts to help litigators develop their careers, win more cases, earn more clients, and build sustainable practices.
Shook Shorts are a series of bite-sized legal podcasts by Shook, Hardy, and Bacon exploring business and legal topics that will satisfy your curiosity without taking too much time out of your day. Whether you're a seasoned general counsel or just learning the myriad of state and federal laws impacting companies, you'll gain helpful insight from some of the nation's premier trial lawyers on pressing issues of the day.
Legal Talk Network's In-House Legal podcast covers various issues pertinent to the general counsel and in-house legal departments of small, mid-size, and large companies. Hear from top legal minds, industry experts, and other special guests on ethical duties, corporate governance, employment law, and management.
Legal ethics experts Stephen Gillers and Barbara S. Gillers discuss legal ethics issues making headlines in the legal or mainstream media. In particular, we recommend the "Litigation Financing and the Former-Client Conflict Rule" episode. The hosts discuss litigation funding, an umbrella term to describe situations in which a person or organization invests in the claim of another person or organization.
We've created this Spotify playlist featuring some of our favorite episodes to get you started. And don't forget to subscribe to our Cause For Action podcast.
---