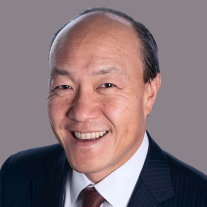 On Wednesday, the Sixth Circuit Court of Appeals delivered a milestone opinion enforcing the rule of law in an area where it's been sorely lacking: multidistrict litigation (MDL). In a sharp rebuke to a federal U.S. district court in Cleveland, which is overseeing the federal opioid MDL, the influential appellate court said the rule of law and the rights of individual defendants can't take a back seat to judicial efficiency. 
Or, more specifically, the court said: "MDLs are not some kind of judicial border country, where the rules are few and the law rarely makes an appearance." 

The writ of mandamus overturned a ruling by the district court judge  that demanded pharmacies sued in the MDL turn over nearly 20 years of prescribing data nationwide. The massive ruling had a myriad of problems, including major patient privacy issues. 

Congress created the MDL in 1968 to bundle multiple lawsuits over the same issue in a single federal court for pretrial coordination. But plaintiffs' lawyers soon transformed the MDL into a sort of backdoor class action, filing hundreds or thousands of claims against companies with the expectation they would negotiate a settlement rather than defend each case at trial. Some courts soon caught on to the game, using their position of overseeing the MDL to hand down pretrial rulings that had the effect of forcing defendants to settle instead of fight.  

In the opioid MDL, the Sixth Circuit made clear that the district court  had taken things too far. Soon after being placed in charge, the court announced its intention to "do something meaningful to abate this crisis and do it in 2018." Since then, the court consistently ruled against defendants to force them into settling for tens of billions of dollars. The Sixth Circuit first delivered a brushback pitch last June, criticizing the court's threat to make sensitive data public as "a bargaining chip in settlement discussions." 

Unfortunately, the court didn't take the hint. In its latest decision, the Sixth Circuit said the judge "was plainly incorrect as a matter of law" on both the prescribing data order and allowing two Ohio counties to amend their complaints against retail pharmacies more than a year after his deadline had passed, in clear violation of the Federal Rules of Civil Procedure.  

Unfortunately, this is typical in MDLs, where certain district courts use the excuse of "judicial efficiency" to ignore the law and hit defendants with onerous discovery demands despite the fact each case in the MDL is, as a matter of law, a separate issue. 

Kudos to the Sixth Circuit for a decision that demolished the logic that the rules of law don't apply in an MDL. This could very well be an inflection point towards bringing MDLs within the judicial borders that are based on the rule of law.  
---