Where Does Your State's Lawsuit Climate Rank?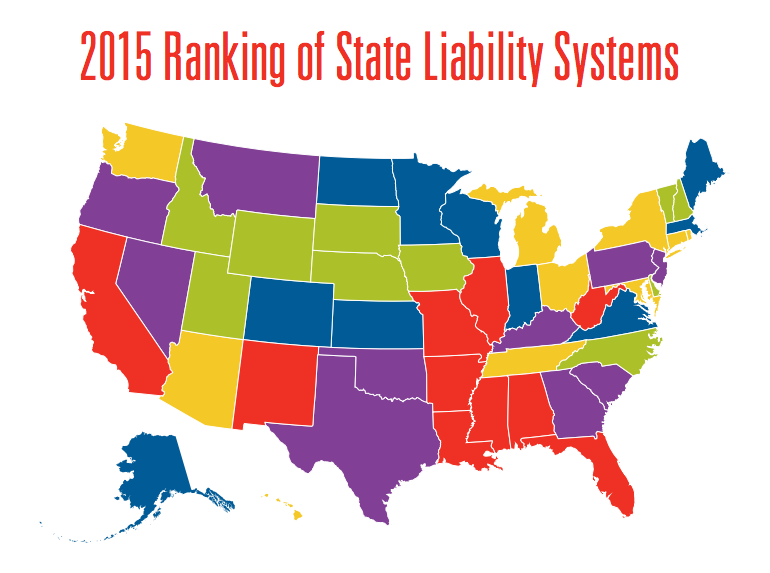 In the two weeks since the release of ILR's 2015 Lawsuit Climate Rankings, the survey continues to receive national media coverage, and tens of thousands of Americans continue to watch our ads and view the report.
Click here to view the report and to find out where your state's lawsuit climate ranks.
The release of the 2015 rankings was the most successful since ILR began doing the survey in 2002. Editorial boards, reporters, and policymakers continue to cite the rankings as part of their state's economic policy discussions — and, if history serves as a guide, will continue to cite them for years to come.
If you haven't yet viewed the rankings, click here.