This Week's Madison County, IL Asbestos Docket Reinforces Message of New ILR Awareness Campaign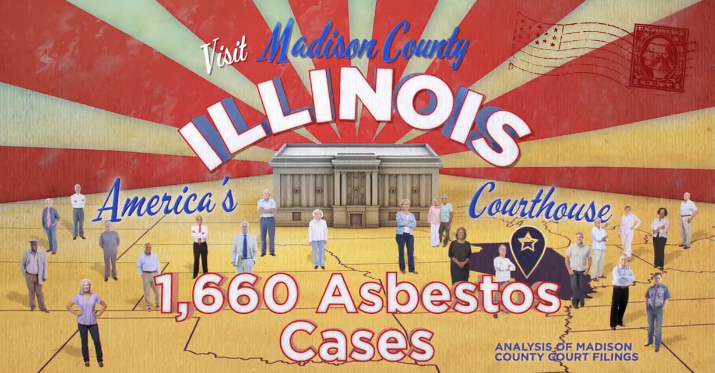 Among the 207 asbestos cases set for trial this week in Madison County, IL, only two of the plaintiffs actually live in the county. Further, as the Madison-St. Clair Record reports, only 20 of the plaintiffs even hail from the state of Illinois.
This reinforces the message of ILR's current public awareness campaign, which focuses on the high number of out-of-state litigants filing asbestos lawsuits in Madison County courts. In 2013, only 20 of the 1,660 asbestos filings in the county's courts were by plaintiffs who actually live in the county.
Several Illinois publications reported on ILR's campaign, including the Associated Press, Illinois Business Journal, and Illinois Review.
For more on that campaign, and to view ILR's new TV ad, please visit CleanUpMadCoCourts.org.