Sunflower State Sanity on Unclaimed Property
By Harold Kim, Executive Vice President, U.S. Chamber Institute for Legal Reform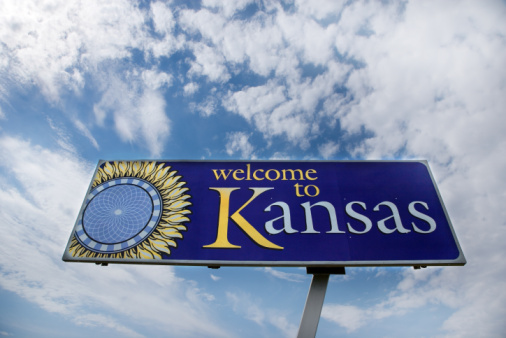 Kansas recently bucked a national trend of states haphazardly hiring private auditors to dredge up purportedly unclaimed property as an alternative revenue stream. In doing so, the Sunflower State became the first to bring a measure of balance and transparency to the practice.
As we've cited previously, state officials looking to bring in more revenue have increasingly set their sights on unclaimed property like unused insurance policies, inactive bank accounts, or unredeemed gift cards. Delaware, for example, relies on unclaimed property for 15% of its budget, and took in $670.6 million worth in 2013, reports the Wilmington News Journal. Several Delaware legislators, recognizing the problems associated with their state's considerable reliance on unclaimed property funds, have started to take action.
Nationwide, this trend is being fueled by private audit firms hired by the state to audit and assess whether businesses are properly reporting unclaimed property under state law. These firms are usually hired by the state under a contingency fee contract and they stand to gain financially for every dollar collected. The Kelmar audit firm in Delaware, for example, took in over $116 million in just six years. There is also limited transparency surrounding the selection and contracting of these private auditing firms.
As the first state official to bring accountability to this practice, Kansas Treasurer Ron Estes spelled out safeguards his office is adopting to make sure that the interests of the state trump those of auditors. Estes clarified that the hiring process would be publicly transparent, that the state would maintain full control over audits and have to authorize any work in advance, and that businesses could in good faith voluntarily disclose holding unclaimed property if they discover it.
By taking these steps, Treasurer Estes has illuminated a path for other states to follow to ensure the fair and transparent enforcement of their unclaimed property laws. The protections follow several recommendations made in Unclaimed Property: Best Practices for State Administrators and the Use of Private Audit Firms, a paper released last year by the U.S. Chamber Institute for Legal Reform (ILR).
Many states could benefit from following Kansas's lead. In California last year, questions were raised about Controller John Chiang's campaign taking in more than $11,000 total from attorneys who had been hired by his office as part of the unclaimed property program. Chiang recently announced an unclaimed property settlement with Morgan Stanley, suggesting that states are setting their sights on companies in a variety of industries.
Fortunately, the Uniform Law Commission, which seeks to bring clarity and uniformity to state laws, has an opportunity to promote certainty and fairness in how states enforce their unclaimed property laws. Though the ULC declined to adopt several ILR-recommended best practices at its fall 2014 meeting, it has a renewed opportunity to do so when it reconvenes on February 27 of this year. Let's hope that the Commission brings the same level-headedness to revisiting the issue that Kansas did.