Special Master Identifies Another $580,000 In Questionable Gulf Oil Spill Claims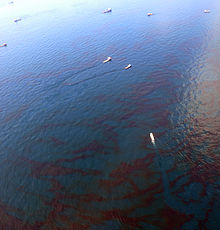 Former FBI Director Louis Freeh, who is serving as special master for identifying fraudulent claims in the Gulf Oil Spill settlement, has identified another $580,000 in questionable settlement payments – this time to three commercial fishermen who submitted "allegedly false tax returns." Freeh has already asked for more than $1 million from four separate claimants for questionable claims.
In the latest motion, Freeh "said a part-time shrimp boat captain, Wardell Parker, received $238,684 based on 2009 tax records that showed false revenue losses."
Freeh also filed a motion involving $172,596 paid to an oyster boat captain who filed tax returns from 2007, 2008 and 2009 in support of his claims for lost sales. Freeh found that "the 2007 and 2009 returns were never filed with the Internal Revenue Service and that the 2008 return had been altered."
Read the full story here.