Report: 92% of Madison County, IL Asbestos Plaintiffs from Out-of-State in 2014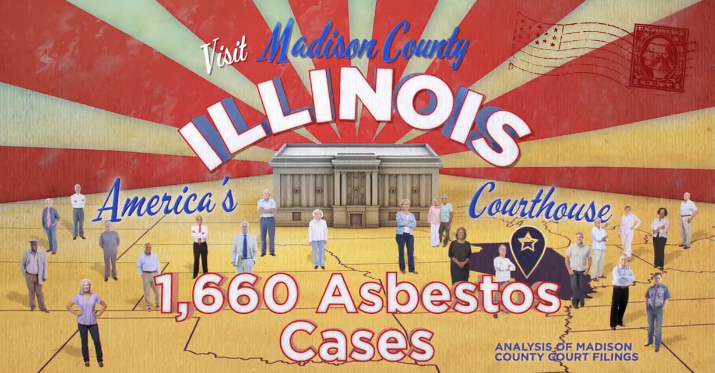 As we reported earlier this week, ILR has launched a public awareness campaign in Madison County, IL, focused on the high number of out-of-county and out-of-state litigants who file asbestos lawsuits in the county's courts.
In 2013, of the record 1,660 asbestos lawsuits filed in Madison County, only twenty were by plaintiffs who actually live in the county. The Madison-St. Clair Record reports today, while the total number of asbestos filings is expected to be down slightly in 2014, "approximately 92 percent of those cases were filed on behalf of out of state residents."
Read the full story here.