Of Lawsuits and other World Records
By Lisa A. Rickard
President, U.S. Chamber Institute for Legal Reform
Let's end Madison County's Reign as the Nation's Clearinghouse for Asbestos Cases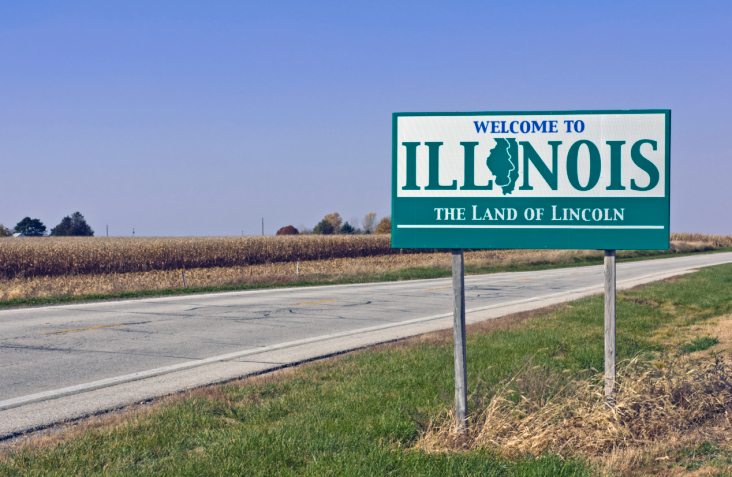 Have you ever seen a 30-foot tall golf tee? If you're driving through Casey, Illinois, you can see one at the Casey Country Club. This year, the Guinness Book of World Records certified the tee as the world's tallest.
Just a short drive down Interstate 70 from Casey sits another record-holding locale in Madison County, Illinois.
Their claim to fame is lawsuits. Lots of them. Specifically, lots of asbestos lawsuits.
In 2012, a record 1,563 asbestos lawsuits were filed in the county. This year will likely break that previous record. The county accounts for more than 25 percent of all asbestos lawsuits filed in the United States – even though it comprises just .0008 percent of the U.S. population.
How did this happen? Because only about 1 in 10 of those asbestos lawsuits are filed by plaintiffs who ever lived or worked in Madison County. That's right – more than 90 percent of plaintiffs have never set foot in the county.
This week, the U.S. Chamber Institute for Legal Reform (ILR) released Litigating in the Field of Dreams, a new report examining how Madison County has turned itself into a national clearinghouse for asbestos litigation.
Since at least 2000, the county has been the litigation hub of a well-coordinated national lawsuit machine. Plaintiffs from places like Texas and California are recruited with ads promising top dollar if they sue. Eventually those cases find their way to Madison County.
The ILR report shows the problem, and the solution, center on one word: Venue.
The law says either the person (plaintiff) or the alleged wrongdoer (defendant) must have some connection to where the case is heard. Some states have stronger venue laws than others. In Illinois, the venue statute is clear, but judicial interpretation is not. In Madison County, virtually every asbestos case is granted venue. Simply put: the judges are ignoring the venue laws.
Of course, litigants routinely make motions for removal based on venue. But according to ILR's report, only a fraction of these motions are granted in Madison County. If venue laws were actually enforced, Madison County would cease to be an asbestos lawsuit clearinghouse.
Being a world-class lawsuit haven is not beneficial to a locality. Madison County resident taxes are paying for a court system that virtually everyone but its residents are using. Further, the county's reputation has contributed to Illinois being ranked 46th in ILR's Harris Survey, a ranking of the fifty state lawsuit climates. And that's a big deal, since more than 70 percent of business leaders surveyed say a state's legal climate is important when considering where to expand or locate.
Cleaning up the lawsuit mess should be of top concern. And a place to start is by Madison County judges actually applying the venue laws and sending out-of-state plaintiffs and their high paid lawyers packing.
Out-of-state tourists, however, should swing by central Illinois to see the world's largest bottle of ketchup in Collinsville. It's big, at 170 feet tall!