New Faces of Lawsuit Abuse Video Highlights Federal Raid on Gibson Guitar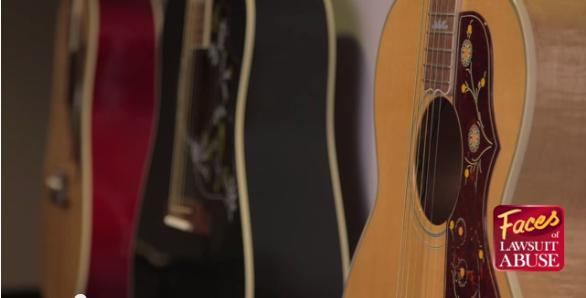 ILR unveiled a new Faces of Lawsuit Abuse video this week, detailing the 2011 federal raid on Gibson Guitar for alleged violations of the Lacey Act.
"I got a call that Homeland Security was raiding our factory and at first I thought it was a joke. And it wasn't a joke. People at the factory seemed very panicked, so I very quickly rushed to the factory to find out what was actually happening," said Henry Juskiewicz, CEO, Gibson Guitar.
"When I got there, there were people in SWAT attire that evacuated our entire factory," explains Juskiewicz.
Watch the full video here.