Madison County, IL Asbestos Filings Doubled in Four Years, Out-of-State Claimant Trend Continues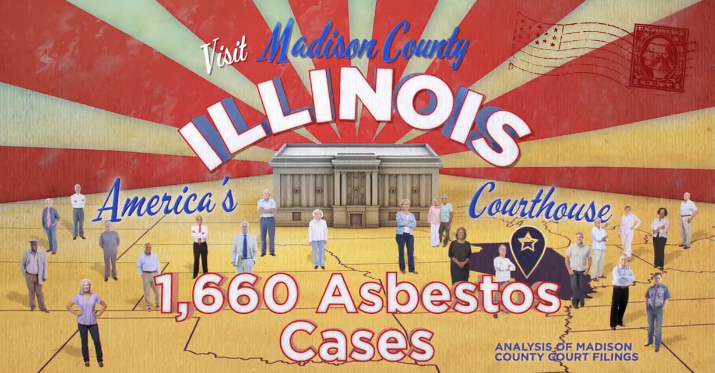 1,300 asbestos lawsuits were filed in Madison County, IL courts in 2013, meaning the county's docket "has doubled in the last four years and tripled in the last seven", according to a report in the Madison-St. Clair Record.
The 2013 totals were down from the record-breaking 2014 total of 1,660 — but the county kept its reputation as a haven for out-of-state filings.
ILR is currently running a public awareness campaign in the county about the fact that 99% of the 1,600 asbestos lawsuits filed in 2013 were by out-of-county plaintiffs. That trend continued in 2014.
"Out of state claimants continue to make up the vast majority of cases," reports The Record. "Only 109 of the 1,300 2014 claimants reside in Illinois, or less than 9 percent. Only 12 of the 109 Illinoisans reside in Madison County, or less than 1 percent."
Read the full story here.