Legal Reforms Will Keep Nevada's Treasure from Out-of-State Trial Lawyers
By Lisa A. Rickard, President
Institute for Legal Reform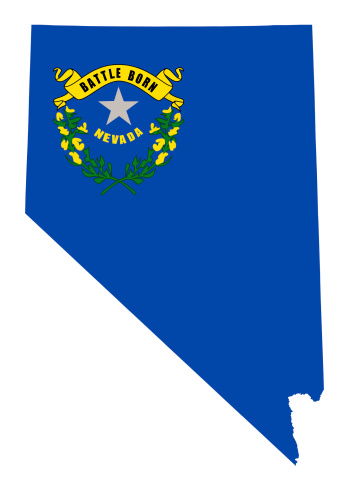 For well over a century, people have come to Nevada to find wealth. From gold to silver to gambling, Nevada has always held the promise of finding life-changing treasure in "The Silver State."
It's a tradition rooted in optimism, possibility and freedom – not to mention natural resources – and for the most part it has served Nevada very well.
But not all of Nevada's resources should be open for mining, and not all prospectors play fair. Over the past several years, attorneys from other parts of the country have been coming to Nevada to represent the state in lawsuits against businesses. These cases can generate considerable wealth for those attorneys – at the expense of Nevada taxpayers.
Nevada's attorney general has some discretion over this practice. Former Attorney General Catherine Cortez Masto was a frequent user of outside "contingency fee" plaintiffs' attorneys during her tenure as attorney general.
Some have argued that Masto didn't have that power – that she was evading a state law requiring the use of Nevada state government attorneys to argue the cases.
While reasonable people might debate whether Masto ignored the law, you don't need to be a legal expert to find it odd that Masto hired an out-of-state law firm (Cohen Milstein, headquartered in Washington, DC) to represent the state of Nevada in several cases.
And you don't need to be an attorney to wonder whether the money donated to Masto's 2010 reelection campaign by six partners of Cohen Milstein wasn't part of some kind of pay-to-play arrangement.
The good news is that Nevada has a new Attorney General, Adam Laxalt, who has promised to reform the office and reduce the use of expensive outside counsel.
In addition, Nevada has an opportunity to join other states (including Florida, Arizona, Indiana, Missouri, Mississippi, Iowa, Alabama, Wisconsin, Louisiana, and North Carolina) by passing an "AG sunshine" law. This measure would curb the use of outside attorneys by requiring approval of the state legislature for such hires. It would also impose common-sense limits on contingency fees—including an absolute cap of $10 million.
The legislation, SB 244, was introduced earlier this month by Senator Greg Brower with the support of Attorney General Laxalt. It is one of a number of important legal reform measures before the legislature this year, including joint and several liability reform, limits on punitive damages and premises liability reform.
We strongly urge the legislature to pass SB 244 as well as the other legal reforms. Doing so will help ensure that taxpayers are not fleeced by out-of-state law firms—while ensuring the Silver State remains a destination for the right kind of treasure seeker.