DOJ's Decade-long Look at Eli Lilly Underscores Culture of Enforcement Overreach, Duplicative Investigations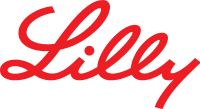 In a case that shows how such "probes can drag on for years as some of the activity in question become decades old" — Ely Lilly & Co. only recently learned it is no longer under investigation by the Department of Justice, eleven years after the investigation's start.
The SEC had initially launched a probe of the company back in 2003, and the company settled for $29 million in 2012. The DOJ, however, launched its own investigation and sought recovery for the same allegations.
The company had assumed it was still under investigation by the DOJ until learning otherwise just last month when "the DOJ advised us that they have closed their investigation into this matter."
Read the full article here.