Corporate Counsel Reports on U.S. Chamber "State of American Business" Address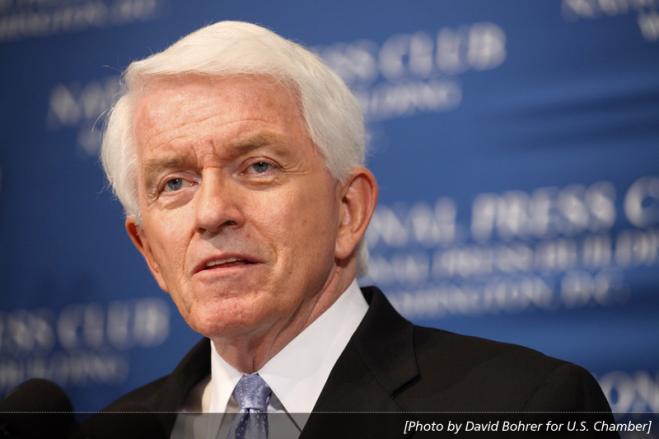 U.S. Chamber of Commerce President & CEO Thomas J. Donohue gave his annual "State of American Business" address yesterday, and strongly reinforced the Chamber's commitment to legal reform.
"The Chamber will work to curb what it sees as the 'excesses' of class action trial lawyers and enforcement officials," reports Corporate Counsel. "Government agencies are threatening companies with financial ruin and forcing them to pay large fines even if they may not have committed a crime, turning enforcement into a 'shakedown,' he noted."
Read the full story here.