Class Action Reform at Ten Years
By Lisa A. Rickard
President, U.S. Chamber Institute for Legal Reform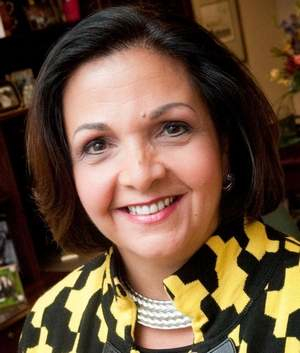 This morning, the House Judiciary Committee held a hearing commemorating the tenth anniversary of the passage of the Class Action Fairness Act. This measure, largely known by its acronym, CAFA, does not make for easy reading—civil procedure rarely does. But behind the dense language were far-reaching reforms meant to curb a very real problem—abusive class action lawsuits filed in trial lawyer-friendly state courts.
Indeed, it is easy to forget how awful the lawsuit environment was prior to CAFA. A decade ago, huge class action lawsuits would be filed in tiny jurisdictions like Madison County, Illinois, where neither the defendant company nor the overwhelming majority of the class of plaintiffs resided.
For example, toy maker and California-based Mattel was accused of violating California's consumer protection law by manufacturing too many special-edition Barbie Dolls. But instead of filing the lawsuit in California, the plaintiffs' lawyer brought the case in Madison County, where judges were closely allied with plaintiff's lawyers. Faced with a hostile court and a huge class of plaintiffs, Mattel and most other class action defendants chose to settle rather than go to trial and risk a massive judgment against the company.
These settlements were often structured in a way that benefited the plaintiffs' lawyers rather than the actual plaintiffs. In one notorious case, brought against the Massachusetts-based Bank of Boston in an Alabama state court, the plaintiffs' lawyers walked away with $8.2 million from a settlement. And the actual plaintiffs? They received $2-3 in back interest—and lost $90 from their checking accounts for attorneys' fees.
Congress passed CAFA to address these abuses. Its key provision allowed defendants to move most large interstate class actions out of state courts to more neutral federal courts. And the law has largely worked. For example, in Madison County, the number of class actions filed declined from a record 106 in 2003 to just 6 in 2014.
But CAFA's success doesn't mean there aren't still improvements to be made. Congress has a chance to build on CAFA's success by passing modest reforms aimed at the remaining class action abuses, such as class action cases where most of the class members suffered no demonstrable injuries.
For example, plaintiffs' lawyers convinced the Sixth and Seventh Circuit Courts of Appeals to allow class actions over allegedly defective washing machines to proceed—despite the fact that very few class members actually had problems with the machines.
These rulings are at odds with decisions in other circuits as well as the Supreme Court's 2013 decision in Comcast v. Behrend. They are also at odds with two fundamental principles—that plaintiffs in a class action should have suffered the same injury, and that the justice system should be reserved for plaintiffs with actual injuries. But the Supreme Court declined to review the rulings—opening the door to more "no-injury" class actions in the Sixth and Seventh Circuits.
Congress can resolve this problem by passing legislation that requires all class members to allege the same injury. This simple, commonsense change would preserve the class action option for truly injured plaintiffs, while stopping meritless lawsuits that only line the pockets of plaintiffs' lawyers. It will also build on CAFA's landmark reforms—which have done so much to stop abusive lawsuits that harm American workers, consumers and businesses.