AG Nominee Lynch Forced to Respond to ILR's FCPA Proposals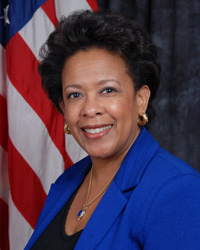 In a written exchange with U.S. Senators, U.S. Attorney General nominee Loretta Lynch was forced to counter the views expressed by the now-chief of DoJ's Criminal Division's Fraud Section, Andrew Weissman, in a 2010 paper he authored for the U.S. Chamber Institute for Legal Reform.
In that paper, Weissman (then an attorney with Jenner & Block) "attacked FCPA enforcement as overly aggressive." Weissman also testified before the House Judiciary Committee subcommittee describing some FCPA enforcement actions as "not commensurate with the original goals of the law" and that the government's "more expansive interpretations of the statute" made U.S. companies less competitive.
Lynch sought to "contrast" the views expressed in that paper with the Obama Administration's "goal of tough enforcement" of the FCPA.
Read the full story here.